Sky Professionals core values
When recruiting new staff, flight attendants or instructors, we are not only searching for talented candidates who meet the vacancy requirements but just as important they should match our core values; Loyalty, Dedication, Professionalism, Humour and Flexibility. We believe that expanding our company with the right people, with the right values helps us grow. Do you match these values? Take a look at our vacancies….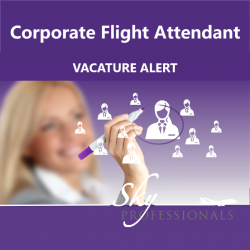 Location: Home base Amsterdam / Eindhoven (NL)
We are looking for Dutch Native Corporate Flight Attendants for our home base in Amsterdam/Eindhoven. Therfore the vacancy text is in Dutch.
Open Applications
Is there no vacancy listed that matches your profile? We are always keen to meet new talented aviation professionals who are an asset to our team.
Would you like to become a Sky professional and do you match our core values?
Please send your CV and covering letter accompanied by a representative picture to the attention of Mr. R. van Hout at info@skyprofessionals.com